Corporate Overview
XIPHIAS Immigration is a pioneer in the field of Immigration, Residency and Citizenship consultancy services. We are empowering skilled professionals, high net worth individuals and families to become global citizens and realize their dreams through our expertise and solutions.
We are one among the fastest growing immigration consultancy firms being ranked among the top five firms in India. Having received multiple awards and recognition , our firm has strong foothold with its global presence in Canada, UK, UAE and Australia.
Our firm is officialy recognized by ICCRC Canada and MARA, Australia. Backed by strong processing caliber and expert consultants, each case is evaluated and processed as per updated regulatory framework.
---
Our Mission
To continuously exceed expectations of our trusted clients and deliver premier, personalized advisory experience that is simple and results in empowering the clients and their families.
Our Vision
To be widely recognised as a premier advisory firm by rendering expert counsel to empower clients and their families in the entire process of being a global citizen.
Our Values
We base our value system on a strong foundation of Integrity, Honesty, Professionalism, Collaboration and Accountability to empower our continuous growth and development.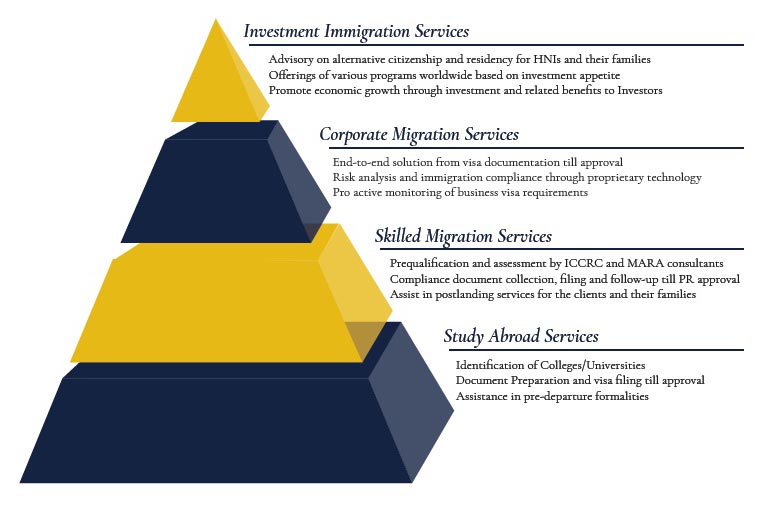 Contact us
To find and feel how our experts and specialists can work with you, contact us for further information and assistance.
SEND A MESSAGE